Fall in Love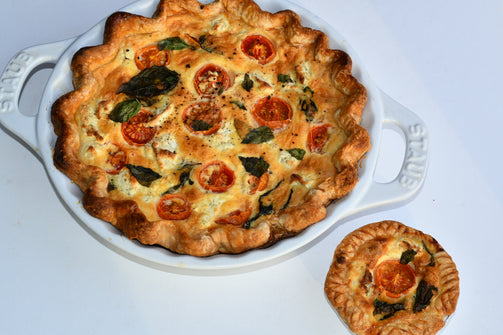 Featured product
Crab Quiche
Regular price

Sale price

$45.00 USD
Crab, Crab, and more Crab. Finished with Herbed Cream cheese and Gruyere. 
Serves 6-8
*not dairy or gluten-free 

Pick-up locations will be shared once payment and the final order is confirmed.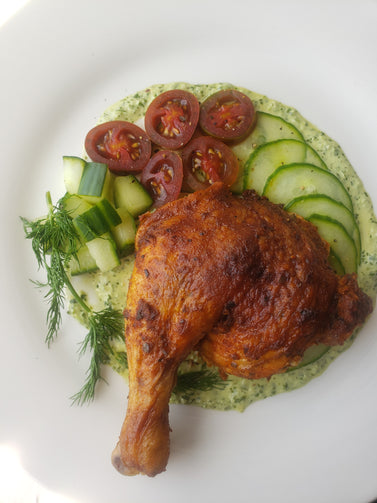 Haute Meals
Merge your inner foodie with health-consciousness.
Along with creating global-themed, homestyle cuisine, our mission is to indulge in a healthy and fashionable  manner.
STYLISH PLATES
STYLE & SUSTENANCE RECIPES
Quinoa Pilaf with pecans and roasted sweet potatoes
Ingredients
1 cup uncooked quinoa
1 3/4 cups of vegetable broth
2 teaspoons of olive oil
2 cups diced sweet potato
1 cup chopped kale or spinach
2 teaspoons minced garlic
1/4 cup minced onion
1/4 cup chopped pecans
1/4 teaspoon ground tumeric
1/4 teaspoon of sea salt (or to taste)
1/4 teaspoon of freshly ground black pepper (or
to taste)

Preheat oven to 425 degrees. On a parchment lined baking sheet place diced sweet potato, chopped garlic, turmeric, sea salt to taste and toss with olive oil. Roast for 15 minutes or till fork tender.
While the potatoes are baking, rinse and drain quinoa with cold water. Prepare according to directions on the package swapping water for broth.

Bring to a boil. Cover and reduce heat. Simmer for 15 minutes or until tender.

Finely chop one cup of kale. Place cooked quinoa, warm potatoes, chopped kale and chopped pecans in a bowl till mixed. Drizzle with more olive oil and salt and pepper to taste. Delicious served warm or room temperature. SERVES 4-6